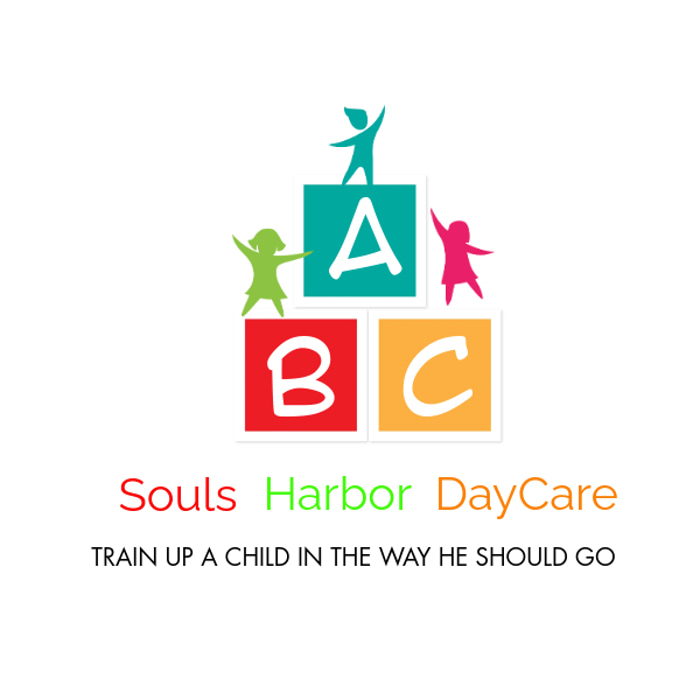 SoulsHarborDaycare.net (est. 1975)
Call (256) 734-2882 for prices!
Souls Harbor Ministries has a new Church website >>>SoulsHarborChurch.website
Soul's Harbor Daycare has been caring for Children since 1975. Soul's Harbor Daycare Cares for Kids. We pride ourselves on providing Christian Child care for over 48 years. Check us out and see the difference between a daycare and a "HOME away from home." We are located in North Alabama between Birmingham and Huntsville, Alabama in the town of Vinemont. We are also between Cullman and Decatur off of Hwy 31 North.
You can search us by our physical address:
21325 US Hwy 31 N Vinemont, AL 35179
Welcome from our Pastor: Dr Aaron and Kori Dawson and family:
We have made quality of our habit. It's not something that we just strive for – we live by this principle every day.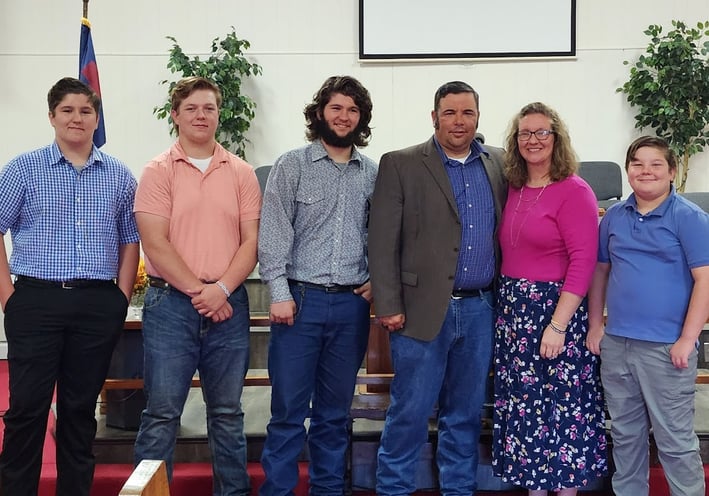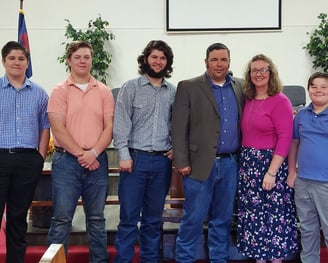 Our Pastor: Dr. Aaron and Kori Dawson with their kids: Isaac, William, Matthew, and Micah (left to right)
Welcome to Souls Harbor DayCare!!!
Souls Harbor Free Will Baptist Church is honored that you have chosen our Christian Character Training Program to help you care for and train your child to be all God intended him to be. We hope to work with you in these early years of your child's life to provide the best care available outside your own home.
We not only desire to provide a good place for your child to be cared for, we want to give him a Christian staff that has a calling to this ministry, who loves children and are conscious of each child's needs spiritually, physically, and socially.

We also desire to minister to the entire family's need, especially their spiritual need. We plan to communicate Biblical principals to the family. We in tend to plant in you and your child's heart the Word of God, and to pray that God will cause it to be fruitful in your family life, that your home will experience all the joy God intended the home to have.
Thank you for this opportunity to be of help. May God bless our working together to rear the most precious possession we could have, our children!


In HIS service together
Counsellor, Administrator & Pastor, Dr Aaron and Kori Dawson